Work From Home Tips
Our 10 Best Tips for Working from Home That Will Boost Productivity
The work landscape is changing. Many companies have shifted to a remote work environment during the pandemic out of necessity to keep their teams safe. 70% of full-time workers in the United States are working from home during COVID-19 Team members adjusted and enjoy the newfound flexibility that working from home can bring. In fact, it's a new era of working. According to the PwC US Pulse Survey nearly half (44%) of all employees would like to stay remote even if COVID-19 was no longer a concern. At Race, we want to help you into this new era, so we are sharing our 10 best tips for working from home that will keep you sane and boost your productivity!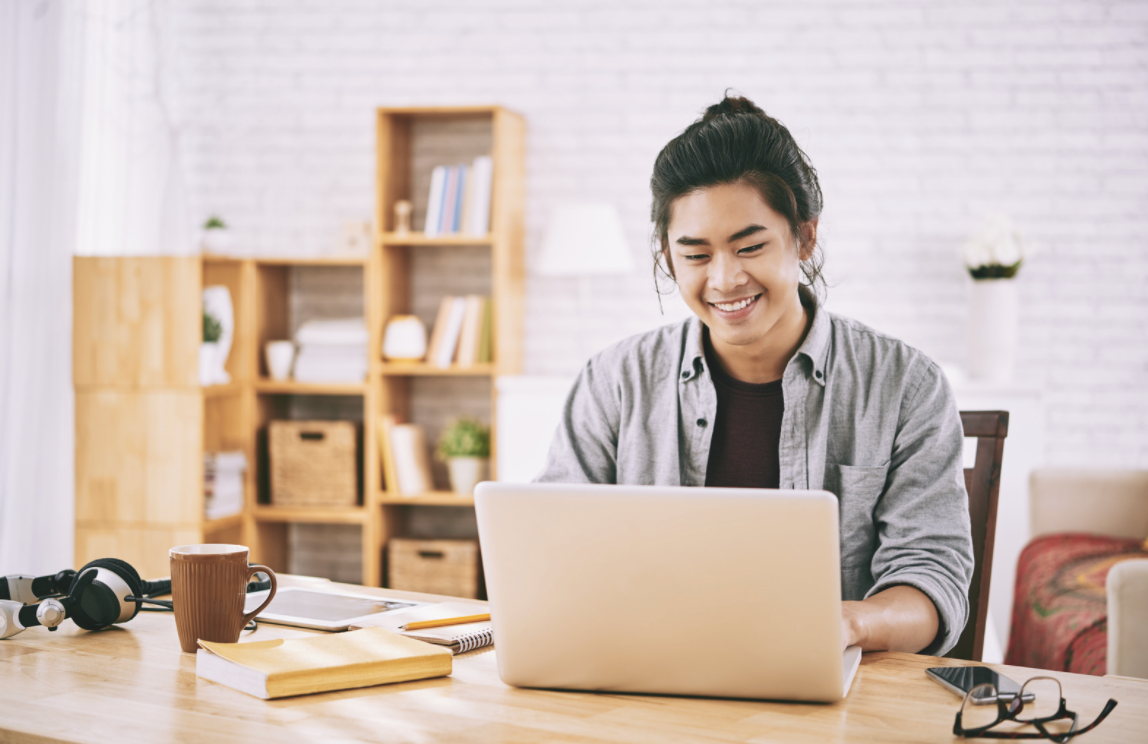 1. Great Internet 
This is the most critical of our tips for working from home! Great internet! It's by far the most important thing you'll need to succeed in remote work positions. Strong internet, such as fiber internet, allows you to complete your work, collaborate with colleagues and stay in contact with clients and customers. Without a decent internet signal, you'll have grainy video calls, or even worse you'll freeze in the middle of a presentation. Avoid prolonged download times and frustrating communication issues by looking for internet with the following attributes:
A high-speed connection will allow you to video conference and upload documents with ease.
Plenty of Bandwidth 
Reliable Connection
A service provider with great customer service that can help if problems arise 
Want more information and helpful tips? Check out our blog 5 Simple Steps to Take When Choosing a Home Internet Provider in Your Area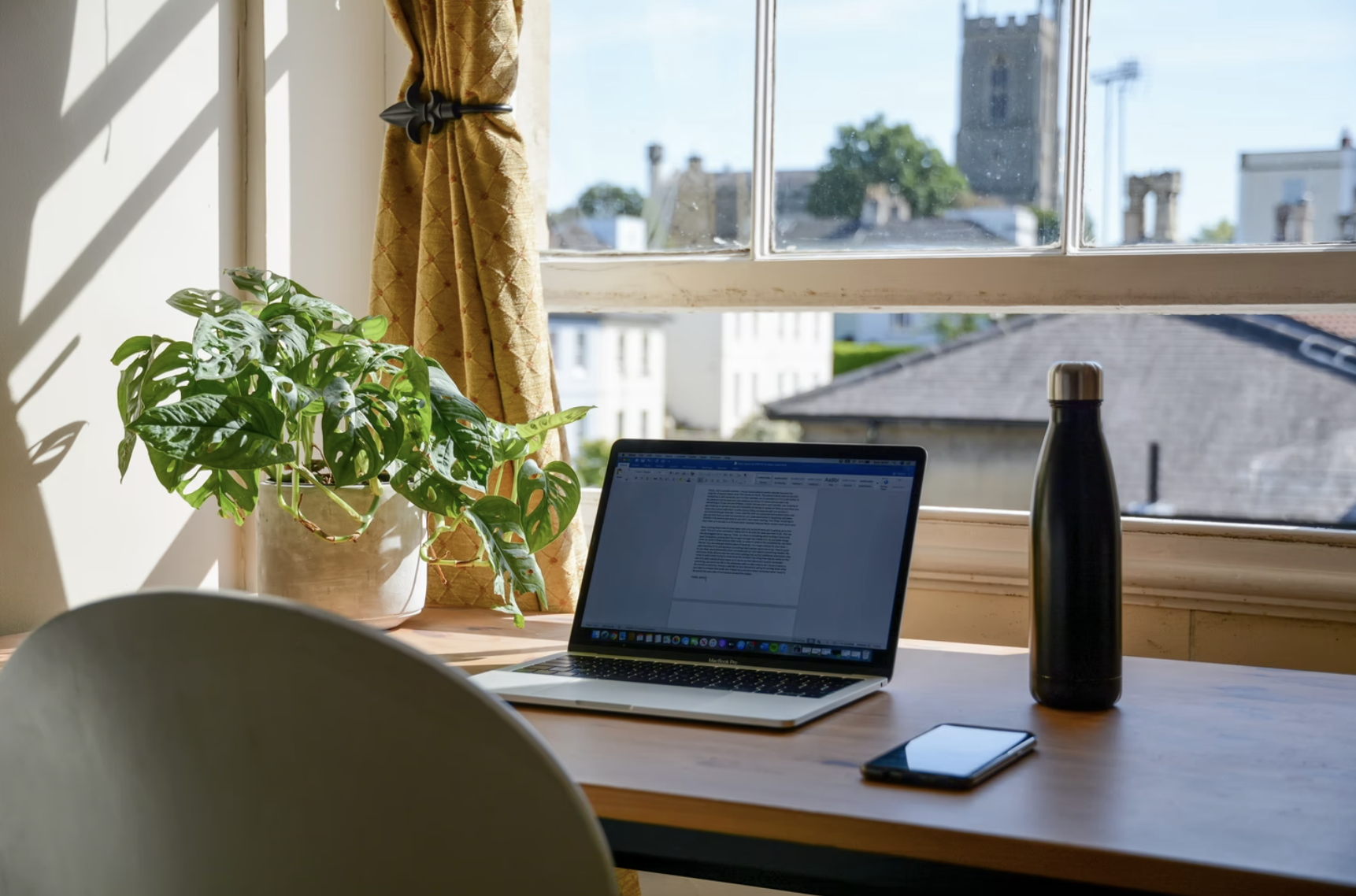 2. Dedicated Space 
Create a space that is dedicated to being your home office. Ideally, this will be a room with a door and a window. But, we know this can be challenging especially in smaller spaces. The key is to create a space that you only use for work, even a small alcove or pocket office will do the trick! A dedicated workspace separates work from the rest of the house which will help you focus. It's also easier to turn off from work when you can walk away from the space. 
3. Minimize Distractions 
Working from home provides its fair share of distractions. It's not uncommon for your kid to pop into your office, or have your dog beg you for a walk. Do your best to stay focused and productive by minimizing distractions. A dedicated workspace will help cut down distractions but that is just the first step! If you don't use your cell phone for work, consider putting it on to avoid any distracting notifications. Additionally, a white noise machine or noise-canceling headphones can drown out the other noises in your house (like your favorite family gamer!).
It's also important to fight the urge to multi-task. It seems harmless throwing in a few loads of laundry or ordering some groceries but doing these household chores breaks your focus and slows down your productivity ultimately prolonging your workday. 
4. Tools to keep you organized 
One of the keys to success working from home is to stay organized. You need to find a balance between work and home life. The two are easy to blur when they are in the same location. Staying organized helps to maintain balance and keep productivity high. Keep your desk space clean, and plan out your daily and weekly tasks. Consider using task management tools such as Trello or ClickUp to keep track of important projects and tasks. If you don't want to use a digital tool, a pen-and-paper list or even a planner can be just as powerful! Try to focus on one task at a time and make your way through what needs to be done. Nothing feels quite as good as crossing off your to-do list!
5. Keep to Regular Hours 
On the list of tips for working from home, this is probably the hardest to abide by. When you work from home there isn't a clear delineation between office hours and time off. It's very easy for the lines to blur. 70% of professionals who transitioned to remote work because of the pandemic say they now work on the weekends, and 45% say they regularly work more hours during the week than they did before.
Don't let this happen to you, you'll burn out quickly! Avoid overworking by setting regular hours and sticking to them. Many calendars allow you to set working hours which lets colleagues know when they are trying to schedule meetings outside your working hours. Additionally, make it clear that you will respond to any emails that come in after-hours or on weekends on the next business day. Setting clear expectations and keeping your hours regular helps to keep a healthy work-life balance and avoid burnout. 
6. Make Sure You Have What You Need 
Don't just make do with what you have when you make the switch from working from home. Just like a traditional office your home office should have an ergonomic chair, keyboard, and mouse. Also, make sure you have items such as a 2nd monitor if that was how you worked before. Be sure to check and see if your employer offers any assistance in getting your remote office set up, you might be surprised many companies offer stipends to get you started!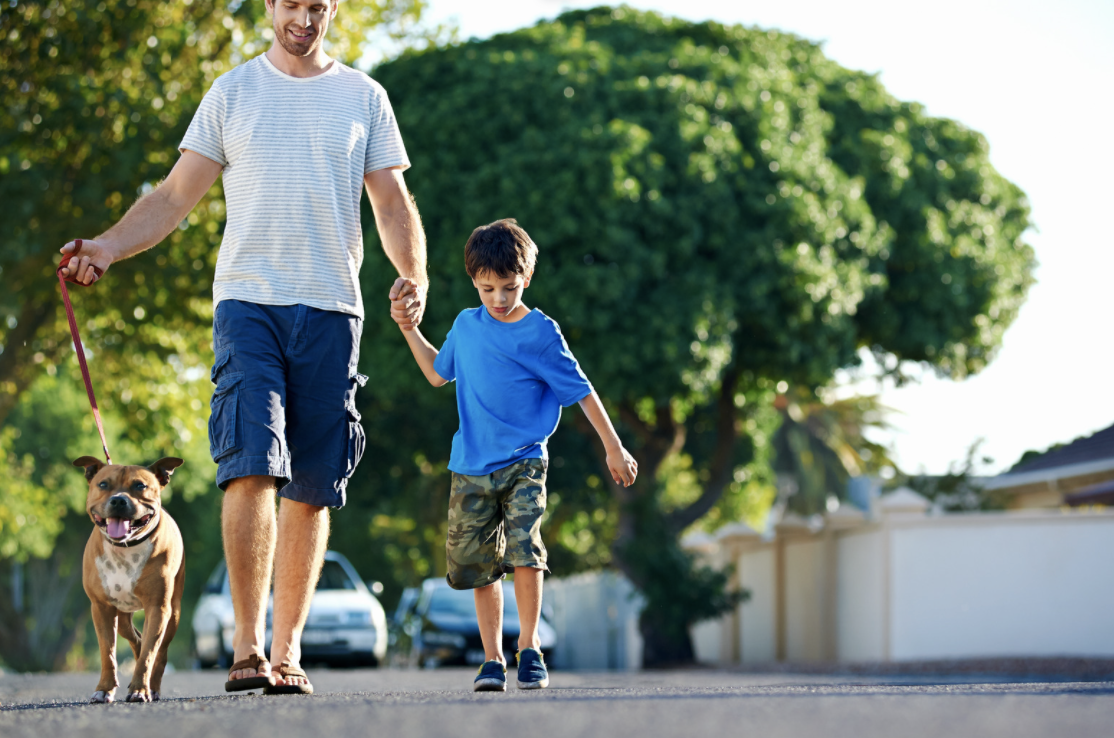 8. Schedule Breaks and TAKE them 
It's easy to work and work with no breaks. But did you know it could be hurting your productivity? 37% of remote workers say the best way to boost productivity is to take regular breaks. So schedule regular breaks and get out of your office space, it could be a walk around the block or lunch with the kids. Just be sure to take the breaks to give your mind a reset allowing you to come back to work refreshed! 
9. Keep the Video On 
It's tempting to keep your video off, but don't! Keeping your video on during meetings helps you to connect with your team and clients. You'll be able to read body language and connect on a deeper level. Face-to-face connections can make a big difference in your mental health when it comes to feeling isolated. So don't be shy and keep the video on!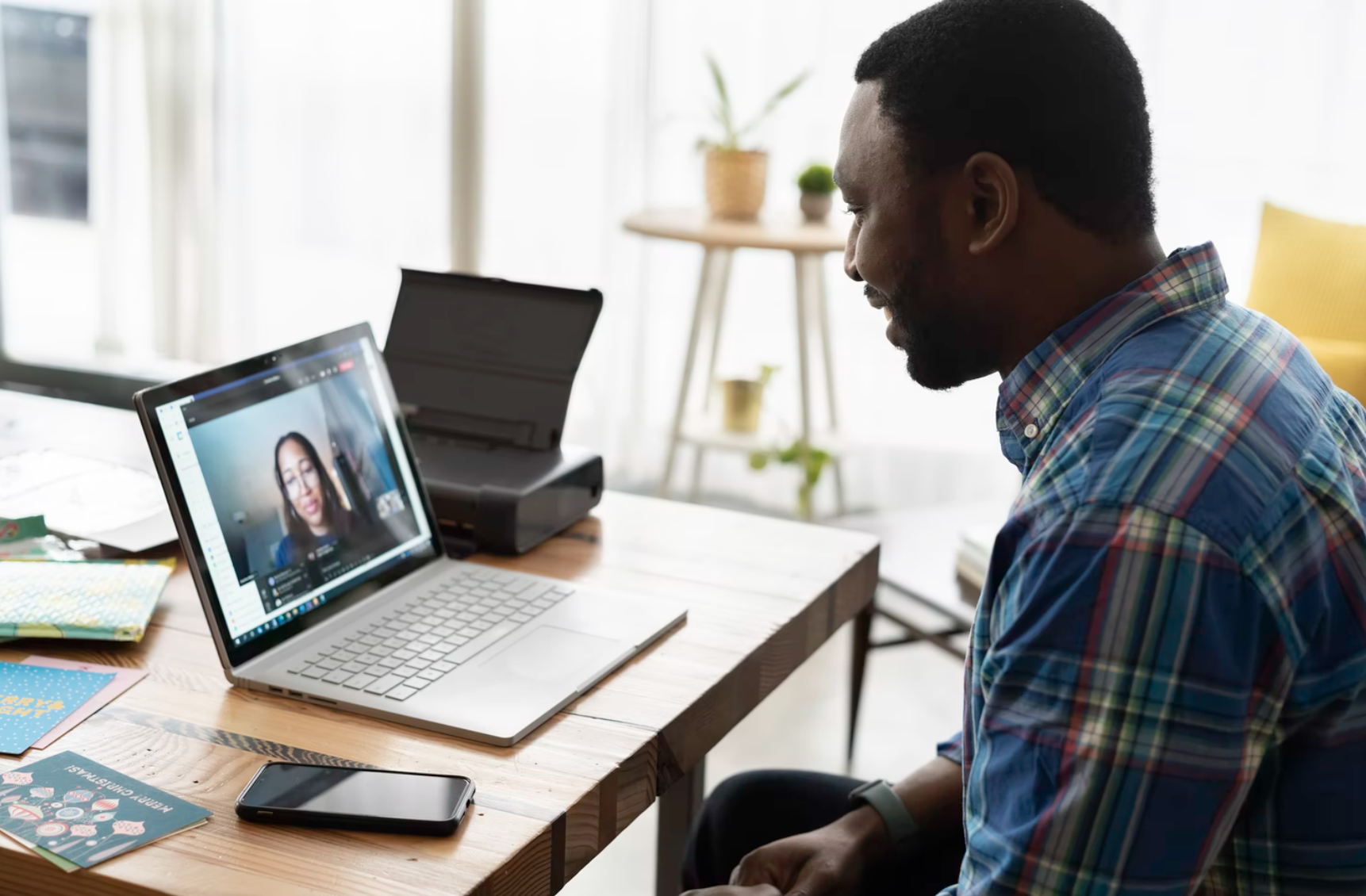 10. Over Communicate 
We've all read an email and misinterpreted it. Avoid this common pitfall by checking in over the phone or a video conference. A live check-in helps cut down miscommunications and humanizes the conversations. This is especially important when it comes to difficult conversations, having them in a real-time conversation allows everyone involved to hear tones, and ask questions instead of misinterpreting an email, then firing back and escalating the situation. Awkward! 
Summary: Tips For Working From Home
Take these 10 tips for working from home and see how you can improve your remote life! Go ahead and get that ergonomic chair, set working hours, and find a dedicated space to use as your office. We promise these tips will help make a big impact on your work-life balance and ability to work productively from home! What are your favorite tips for working from home? Did we miss anything? Share and comment!